This whole
Blog Every Day in May
thing is hard!
Not only do I have to write something for every day
of the month, but now I have to choose 5 favorite blogs.
How can I choose just 5 when I love so many?!
I read so many great blogs, but these are the ones
that I've been reading for years and still read to this day.
My 5 Favorite Blogs
You may have already read
my raves about Alisha
, but if you haven't then swing on over to
her blog
now. This gal is super sweet, friendly, and nothing but down to earth. Did I mention she takes beautiful photos too? Oh... and she lives in one of my favorite states, Texas! Go on and
visit Alisha
now.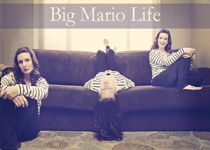 Another favorite blogger is Stephanie of
Big Mario Life
. She loves Harry Potter, doesn't mind embarrassing herself on her blog either, and she's following her dreams of owning her own photography business. What's not to love?! Go
visit Stephanie
! You'll love her too.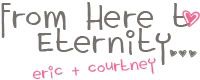 I've been following Courtney's blog for years too! She is one of the kindest bloggers, has the sweetest heart, a loving husband, and now an adorable baby girl. You will always find honesty, truth, and love on her blog. Plus, she lives in beautiful Utah! I just love that place, and I'm sure we'd be real life friends if I lived in Utah. Go be friends with
Courtney
too!
I discovered Tina's blog,
Like Ordinary Life
, in the last year or so. I instantly fell for her thought provoking and descriptive writing, and it didn't hurt that she's just about as in love with Michigan as I am. Instant friends! She has a beautiful way with words, and I love how she always seems to write what's on my mind. I think she also had me at
wanderlust
. Get to know
Tina
too!
Young House Love
I've been a bit obsessed with this blog for quite some time. Unless you live under a rock, you've probably heard of
Young House Love
. They have a million great DIY projects, and I guess I can't stop dreaming of buying a fixer-upper some day and making it beautiful too.
-- ::: -- ::: -- ::: -- ::: -- ::: -- ::: -- ::: -- ::: --
Those are my 5 favorite blogs.
Do you like some of the same ones?