Packing a beach bag is simple, but there are a few items I cannot live without for the day. Living in Florida allows us to enjoy summer just about all year long, so I've really honed my beach bag packing skills since moving here. Sometimes we take a car full of stuff to the beach for long days, but I do have a few essential items that are must haves no matter what.
... my must have beach bag items ...
7.
straw bag
8.
striped beach towel
I spent my summers swimming and playing in the lake where I grew up in northern Michigan. Over the years, I experienced my fair share of bad sunburns. Today, I'm aware of my increased risk of skin cancer due to those sunburns. That scares the heck out of me, so I rarely (almost never) set foot outside in the sun without skin protection these days. Sunscreen, sunglasses, and lip balm with sun protection are all non-negotiable items when it comes to packing my beach bag. A hat helps keep the sun from my already prematurely aged skin. Even though I've had a lot of bad sunburns, today I'm much more proactive when it comes to my skin.
walking along the shore of the Atlantic on South Beach in Miami
Oh, and I always bring along my iPhone for impromptu pictures on the beautiful beach!
I just know that Tory Burch flamingo case would look perfect in my hand
while enjoying the sound of crashing waves. :)
. . : . : . What's in your beach bag? . : . : . .
thanks for viewing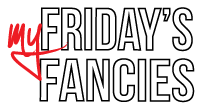 now go link up with {av}
at
Long Distance Loving