This blog post title is courtesy of my husband. Much to his disgust, I purchased a bag of grapefruits at the grocery story this past weekend. He was immediately repelled as if he was a vampire facing a clove of garlic. Seriously, the man looked at me as if I was the grossest thing on planet earth. All because I was holding a bag of grapefruits at the grocery store.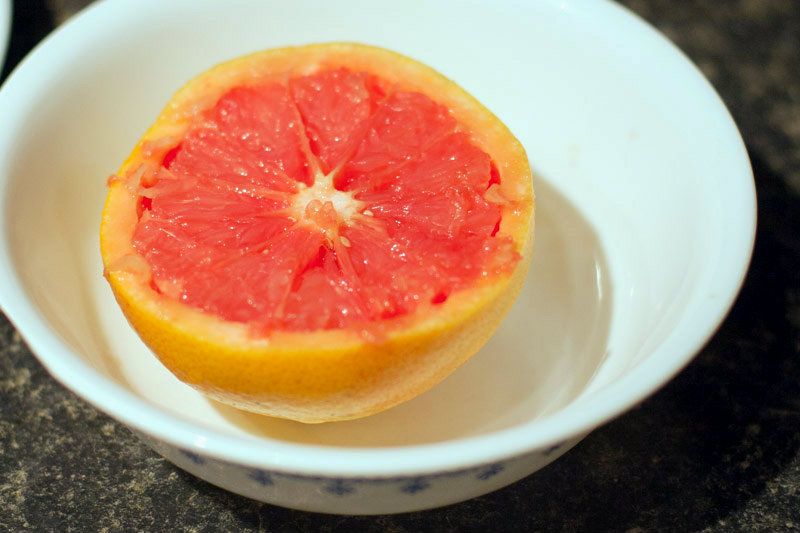 a grapefruit knife helps, but use a knife to separate the flesh from the skin....
Just a couple days ago I ate my first grapefruit from the bag, and I even talked my husband into taking the tiniest bite. He actually gagged, and then told me, with the most serious face ever, to get that
devil's fruit
away from him. I kid you not, he definitely had me laughing at his passionate hatred for a little defenseless piece of fruit.
My grandmother ate plenty of grapefruit when I was younger. I must have got my grapefruit tastes from her. She always prepared them with a little bit of butter, brown sugar, and then heated it all up in the microwave. Doctor it up right, and that little
devil's fruit
grapefruit goes from tart to juicy and delicious in no time flat. Seriously. Not to mention, I just read that grapefruits are good for speeding up your metabolism. That wasn't enough to make my husband take a second bite though, and he doesn't need help with his lightning fast metabolism anyways. I guess I'm going to have to eat the whole bag myself.
Do you like these little devil fruits too?