I can't lie. This week's
friday's fancies
theme had me super excited, because it revolved around the word
sparkle
. Now I'm not really one to wear sparkly clothes, but I do love plenty of sparkly accessories to complete a more tame outfit. Can a girl really ever have enough sparkly items in her wardrobe? The correct, and obvious, answer would be no.
The idea of each week's friday's fancies is to throw budgets away and create whatever your little heart desires, so I went big this week. There's no way that Louboutins are in our budget, and I'd most likely need to save for
years
life to afford them. That gorgeous Michael Kors runway watch is a stretch too, so again I had to include it in my black & gold sparkly outfit. Nothing would make me feel more sparkly than some timeless pieces like a chain link pavé bracelet and some ridiculously high black suede heels. I think the cost of this entire outfit could pay our rent for quite some time. This seems like an appropriate clothing budget. Homeless or heels? You choose.
dress
|
watch
| bracelets (
1
-
2
-
3
) |
shoes
this song seems appropriate for today's look:
- -- - -- - -- - -- - -- - -- - -- - -- - -- - -- - -- - -- -
I may not have the most popular blog, the most followers, or make the most money...
Now I'm off to drown my sorrows in a bottle (or two) of wine.
No, I kid! Sort of...
thanks for viewing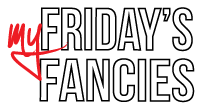 now go link up your sparkle with {av} @
long distance loving